The Accidental Face Masks & Sunglasses Trend
So, this morning in the UK, just before 7am, it was 12 degrees Celsius. WOW! That means Spring is about to get it's bounce on and at the same time were dealing with COVID-19; the new strain of the Coronavirus, which is causing a global pandemic.
Since Autumn/ Winter of 2019, we have been eagerly awaiting the arrival of Spring/ Summer 2020. They are undoubtedly the best seasons of the year; just had to make that clear. Unfortunately, this year we have a worldwide health crisis on our hands (literally the virus is spreading by personal contact, shaking hands, tounching objects and our faces), so were not out enjoying the greatly desired season as we should be. However, if you are considered a Key Worker and you're travelling to work or you go out for essential trips ONLY; like those to the supermarket and the pharmacy, I recommend these two essential items. 
Face Mask & Sunglasses!
1. Face Mask
The face mask was considered PPE (Personal Protective Equipment) for medical professionals, army personnel and those working in construction with dust, biohazards and chemicals. But now it is an every day item for the Average Joe and Mary Jane. When word spread that the virus was highly contagious and the most simple, natural and God given act such as breathing was now problematic and dangerous; all sorts of masks came out of hiding. I've seen someone wearing a mask that resembles those that HAZMAT Workers wear. #ItsThatSerious! So anyway, the day came for me to start wearing a mask (the poem that explains why is in the Ode To Fashion post on the Kayisha Online blog - https://www.kayishaonline.com), and I immediately hit up Fashion Designer - Kima's Luv, to get the production of my masks going.
As of this weekend, the CDC in the United States finally started advising people to make their own and wear cloth masks when in public, whilst still practicing the social distancing advice of being 2 metres a part. They want you to make your own so the surgical grade masks can be reserved for medical first responders. Its' in times like these when you need to call on Fashion Designers to get producing. I did just that and requested a bright and colourful outer material for mine, becaue like I said, Spring was on the horizon, and that's when it happened.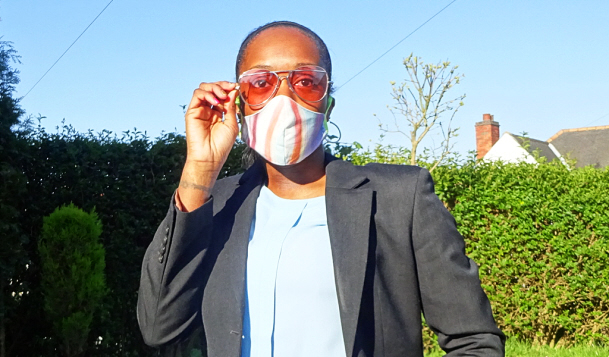 2. Sunglasses
I paired my custom designed, made to measure Kima's Luv Face Mask with a pair of baby pink, Lola shades from the Sparks Sunglasses Collection. You know I had to capture that moment, and post it on Instagram and Facebook. Sunglasses are essential items throughout the year, but moreso as the sun comes out. As a Sunglasses Connoisseur, I'm on top of the latest fahion trends, I know all about the best and most stylish frames, coloured lenes and absolute favourites i.e. the Clasic Aviato shades. The design has to be exceptional and let's not leave out the quality; because that has to be HIGH (material and level of protection)! Sunglasses are meant to protect your eyes from the harmful UV rays of the sun, they have also been a fashion statement for centuries, but like I mentioned above, the Coronavirus has meant that sunglasses can also prevent you from contracting the virus. Coughing and sneezing means the virus travels through the air from the affected person, but also by touching your mouth, nose and eyes without washing your hand. Sunglasses can now be seen as a shield for your eyes. Face masks are being made in all different colours and patterns, sunglasses have different coloured, sassy lenses, so why not pair them together and join the Face Masks And Sunglasses Trend?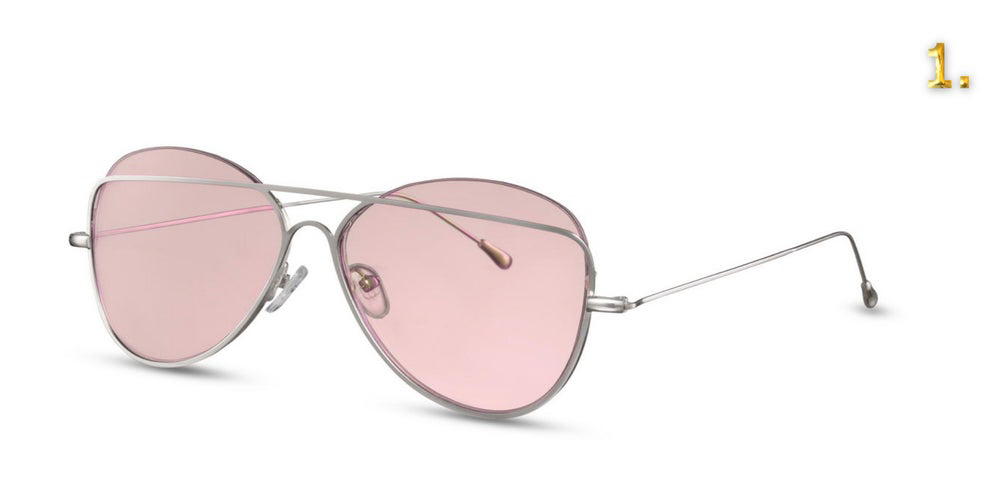 Sparks Sunglasses - Lola Selection (Only available until April 12th)
Take a photo in your face mask and sunglasses, post your photo on Facebook and/or Instagram and tag us @SparksSunglasses. Use the hashtag #FaceMaskAndSunglasses because we'd love to see you loving and protecting your eyes and preventing the spread of the Coronavirus at the same time. Talk about multi-tasking! You can also go a step further and order a pair of Sparks Sunglasses so you can tag your photo with #SparksSelfie and ultimately get added to our Sparks Family Gallery.
Come on, let's do it! #FaceMaskAndSunglasses
Sparks Sunglasses
 Trendy - Stylish - Fashion
 www.sparkssunglasses.co.uk
"Sunglasses to love and protect your eyes"
Follow us on Instagram @SparksSunglasses
#SparksSunglasses #Sunglasses #SunglassesFashion #SpingIsHere #SocialDistancing #FaceMask #FashionAccessories #Fashion #Trending #MaskOn #COVID19 #Lockdown #QuarantineLife