Which one is the cherry on top?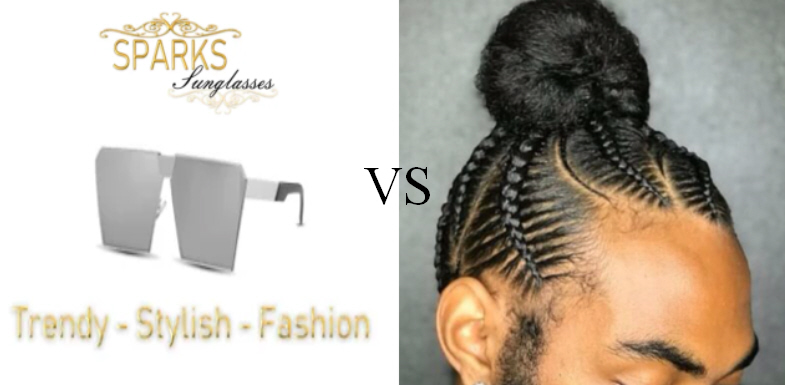 Sunglasses, just like hair and hairstyles are a form of expression. They speak of your identity, express your individual personality and characterize who you are without you even saying a word. Hairstyles, hair length, hair colour and all of the details (beads, slide clips, edge swirls and gold cuffs) are so important to not only men and women but also boys and girls. The same is true for the shape, size, style and colour of your sunglasses, the frame, lenses, temple arms and tips. The correct pair of sunglasses and the correct hairstyle don't just do an awful lot for your physical appearance, they also do a lot for your confidence, your self-esteem and your vibe for the day and beyond.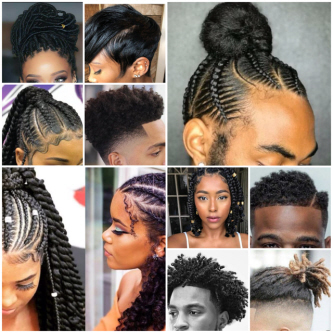 Hands up if you're a naturalista!
Hair has and will always be part of the beauty and essence of women and men; and just like hair, sunglasses are important to men and women. Most sunglasses are unisex because I believe the liking that people take to sunglasses are based off personal preference; instead of a style being inclined towards one gender. The colour of a mirrored lens could be blue, purple, pink, red, green and who determines that men or women can and can't wear those colour shades? And hairstyles, oh my, I think they are the same. Women can rock a good tapered cut, even though it's considered a men's hairstyle. And both men and women have long, curly hair, braids, dread locs and afros. Neither are solely for one gender.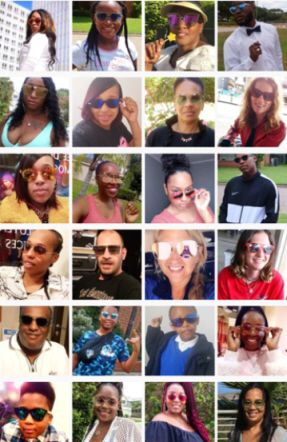 Powerful right?
I honestly don't know if there will be a clear winner in this not going so well battle of style; because truth be told, I absolutely love both. I'm a Naturalista. I love my natural hair, I always have, and I especially love all of the amazing things I can do with it. I love how I feel when my hair is freshly braided, I love how my natural hair blows in the wind when I have just straightened it. I love how my eyes look and how the shape of my face is accentuated when I have a top knot with the back down. I also love sunglasses and have done since I was a teenager. My deep rootted love for sunglasses is the reason Sparks Sunglasses exists. I love how each pair adds something different to my look, how I can match them perfectly to my outfit of the day, how they make me stand out and turn heads. I love how they make me look serious, mhsterious, stylish and sexy all at the same time. I love that I can cover my eyes but also wear them on my forehead. How can I possibly choose one over the other?  
So guess what I did?!? I left the decision up to you! On July 14th, I decided to post something on the Sparks Sunglasses IG story and created a poll so I could find out once and for all. I kept it simple and just said HAIR VS SUNGLASSES. The responses started rolling in, in no time and that's what I love about interacting with you on IG.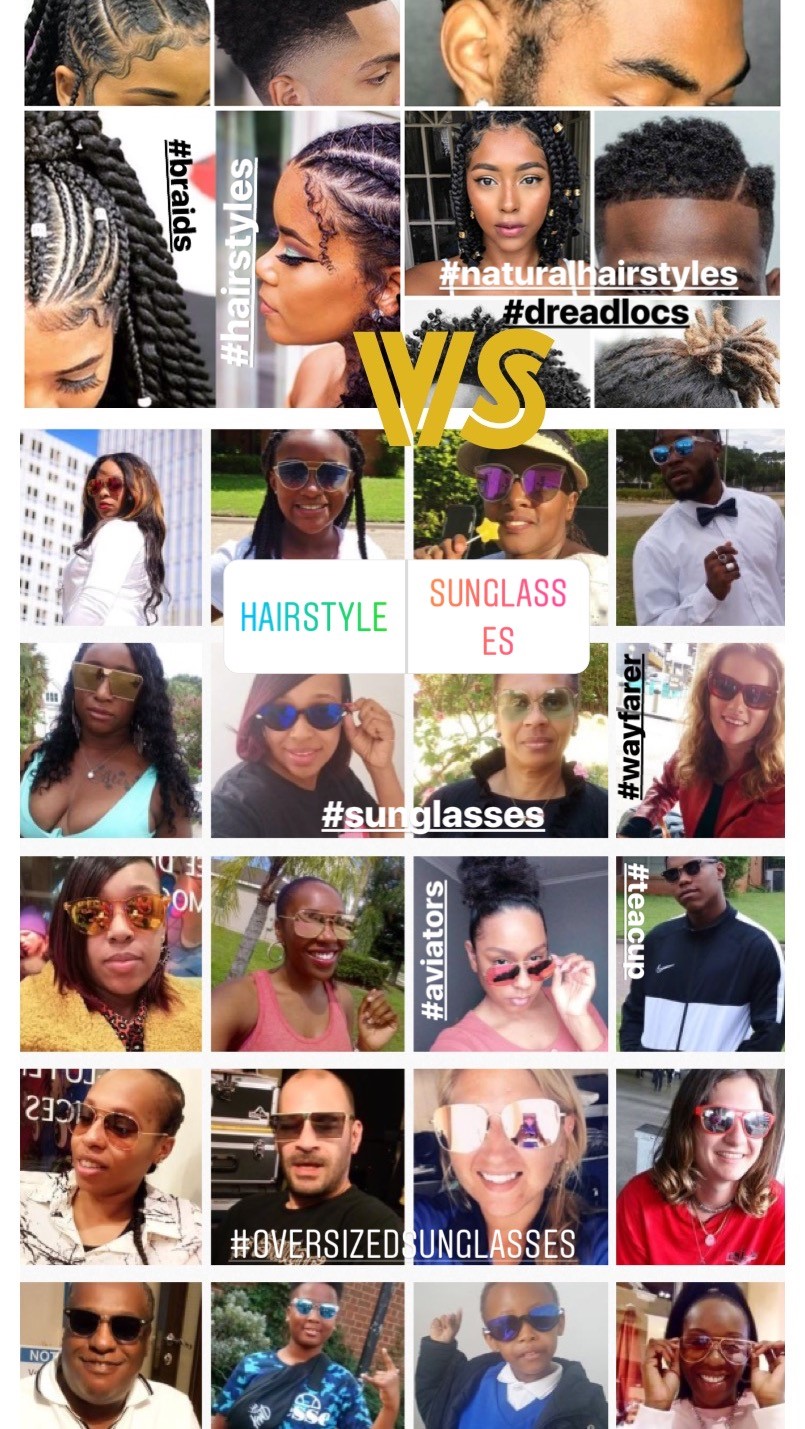 AND THE RESULTS ARE IN...
DRUMROLL!!!! 
Who do you think it will be...
Afro puffs, slick ponytail, uptown fade, 32" braids or neater than neat dread locks to give you that natural hair on fleek feel???
OR 
Rose tinted Aviators, blue like the sky cirlce mirror lenses and the green of nature oversized shades to give you a sophistication and a colorful escape from the world???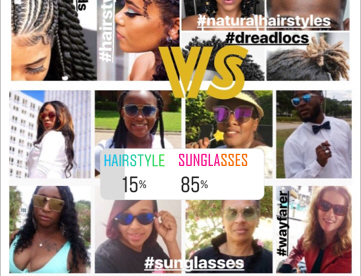 I can proudly say that sunglasses won. YAYYY! I looked through all of the voters, and even a full blown, natural hair instagram account voted sunglasses. I don't just think sunglasses won, I think they stole the show with a whopping 85% of the votes and most definitely won this battle which is great news for Sparks Sunglasses. The NEW Summer Vybz Collection is OUT NOW, so for all of my sunglasses lovers and naturalistas who love sunglasses, head over to the store to check out the new collection. They are Fya! And I say that because there is a selection called Fya. 
Sparks Sunglasses
Trendy - Stylish - Fashion
www.sparkssunglasses.co.uk
"Sunglasses to love and protect your eyes"
Follow us on Instagram @SparksSunglasses
#SparksSunglasses #Sunglasses #InstagramStories #SunglassesLover #FashionPoll #SunglassesFashion #Hairstyles #NaturalHairstyles #BattleofFashion #Verzuz #FashionBlog #BlondeDreads