@SparksSunglasses on Instagram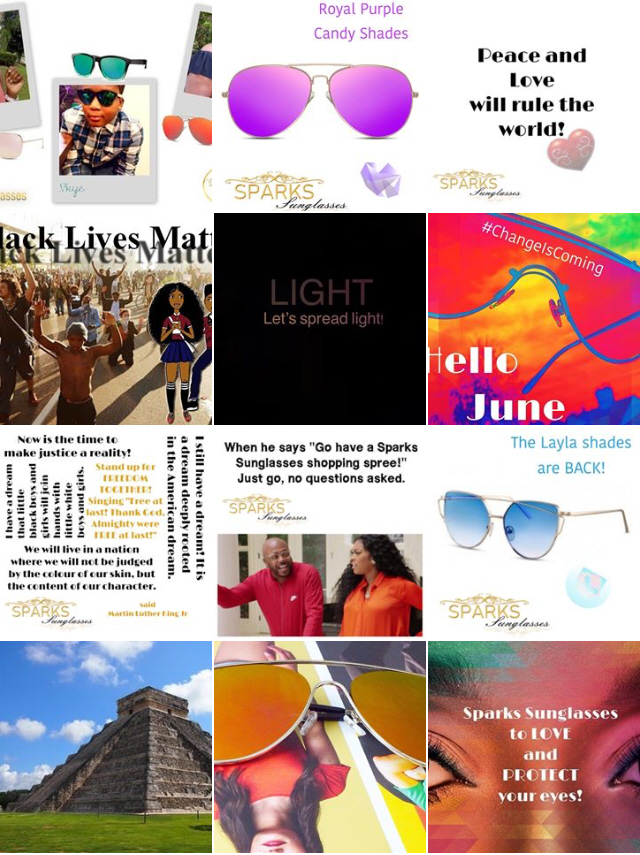 Sparks Sunglasses on Instagram is a combination of Sparks Sunglasses product photos, daily motivation, Sparks Sunglasses with a natural backdrop (like a sunset), travel inspiration, Sparks Selfies from the Sparks Family, funny sunglasses memes and a contribution to current world events. As a Black woman, Black business owner/ entrepreneur I recently had to use my platform to protest the injustices, racism and shameful acts against my fellow Black People. Solidarity and Unity is very important and the ability to use social media to socialise and promote by business is great, but to evoke change in the world is even better.
It might sound crazy, but before promoting the sunglasses, my priority is to uplift and inspire my followers. Day after day my followers are increasing and the more I pray for God to enlarge my territory, the more He's doing it. I believe that before selling a product to a person you have to care about them, you have to give them something and then maybe they will think about spending their hard earned money on your product. 
Our memes make you laugh and feature some well known faces such as Eva Marcille, Porsha Williams, Kandi Burruss and there's much more to come. Our travel locations encourage you to step out of your postcode or zip code, pick up your passport, pack your bag and bring your Sparks Sunglasses along so you can travel in style and be the most stylish in one of the most beautiful travel destinations. I love architecture, so I try to incorporate some of the most beautiful and eye catching pieces of art/ buildings.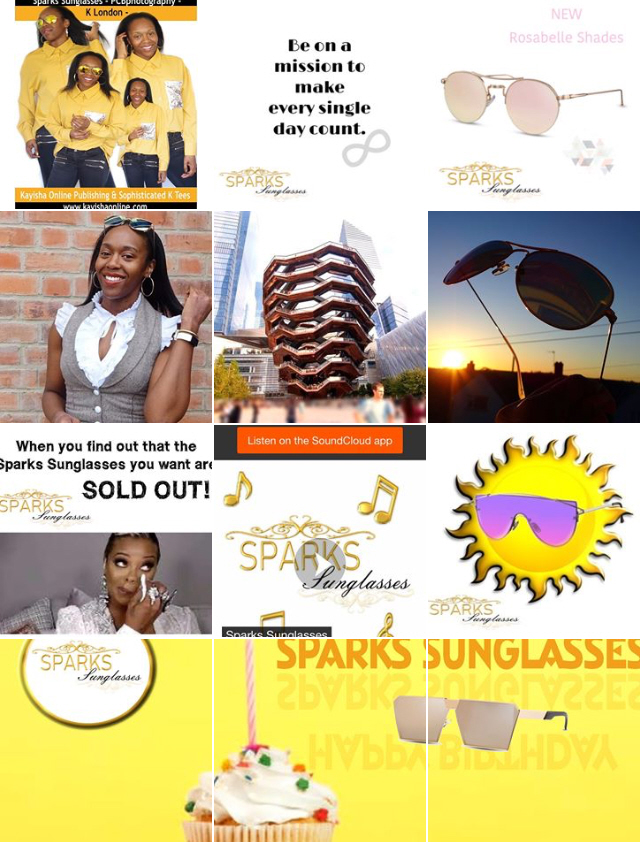 I used Instagram to celebrate our 1 year anniversary a few weeks ago. We couldn't have an event to celebrate, so I created a playlist on Soundcloud so we could all party together, whilst staying safe at home. Using IG for Sparks has been fun and the more Sparks Selfies I get, the better it will be. Its a blessing to be able to share the smiling faces with everyone because we aim to protect your eyes and make you smile in your Sparks Sunglasses. So far we are doing just that.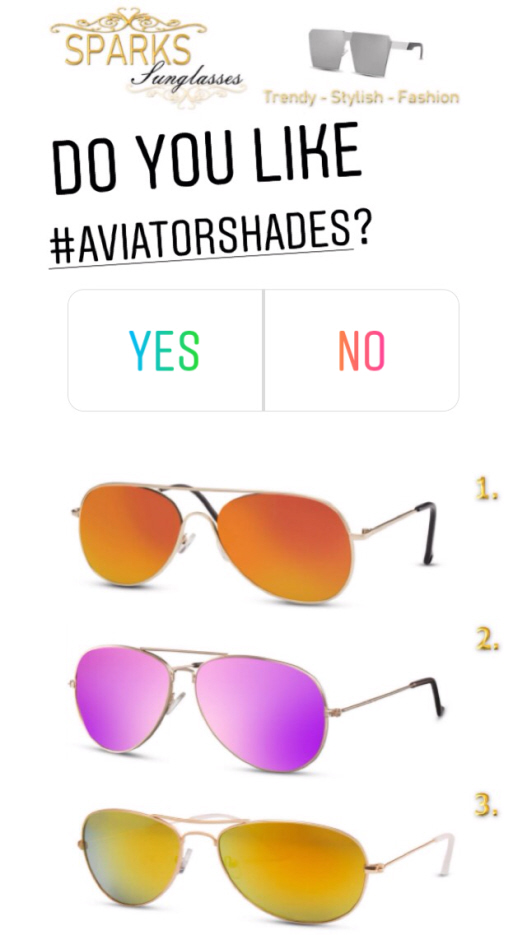 I like to use the poll feature in the IG stories because it gets you to interact with me. I get your opinion on something whether its just yes or no, who wore it best, or more in depth options. Getting your opinion is a big deal to me, you have a voice and I want to give you the opportunity to use it. And as a result of that, I will be able to continue to serve you well. Now with that being sai,d I want you to go to the Instagram app, search Sparks Sunglasses, look for the logo, click on it and press FOLLOW. Then I want you to join the Sparks Family by purchasing your favourite pair and sending us your Sparks Selfie. The Summer Vybz Collection is OUT NOW, so check out the store and place your order.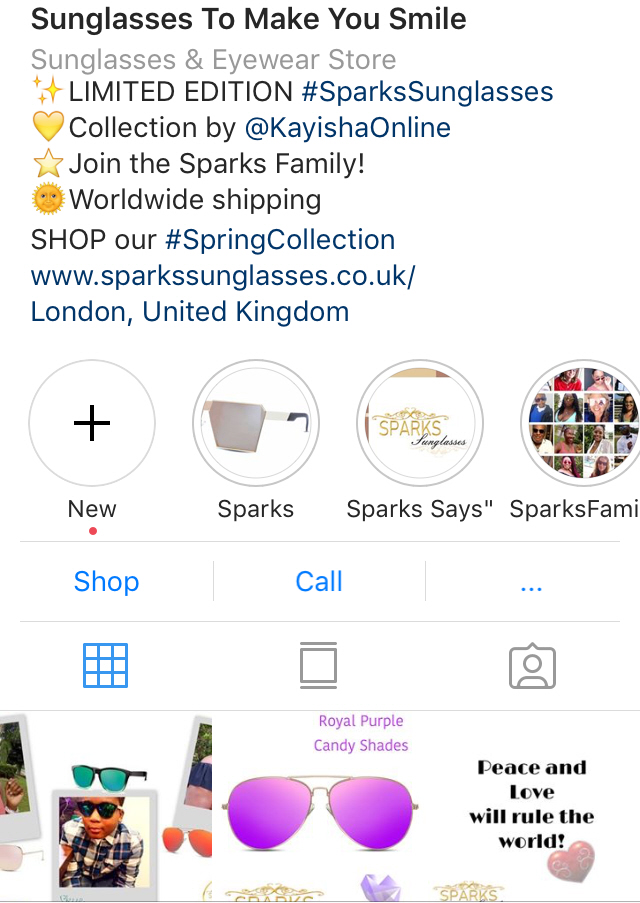 Oh and before I go, the Sparks Sunglasses stories go a little something like this. They don't always get uploaded to YouTube, so make sure you follow, to always be in the know. Click here to watch it - https://www.youtube.com/watch?v=dQAoFNdUUwE and have a good weekend.
Sparks Sunglasses
Trendy - Stylish - Fashion
www.sparkssunglasses.co.uk
"Top quality sunglasses for any kind of weather"
Follow us on Instagram @SparksSunglasses
#SparksSunglasses #Sunglasses #SocialMedia #Instagram #Followers #IG #IGStories #InstagramFamous #SparksFamily #FunnyMemes #EvaMarcille #PorshaWilliams